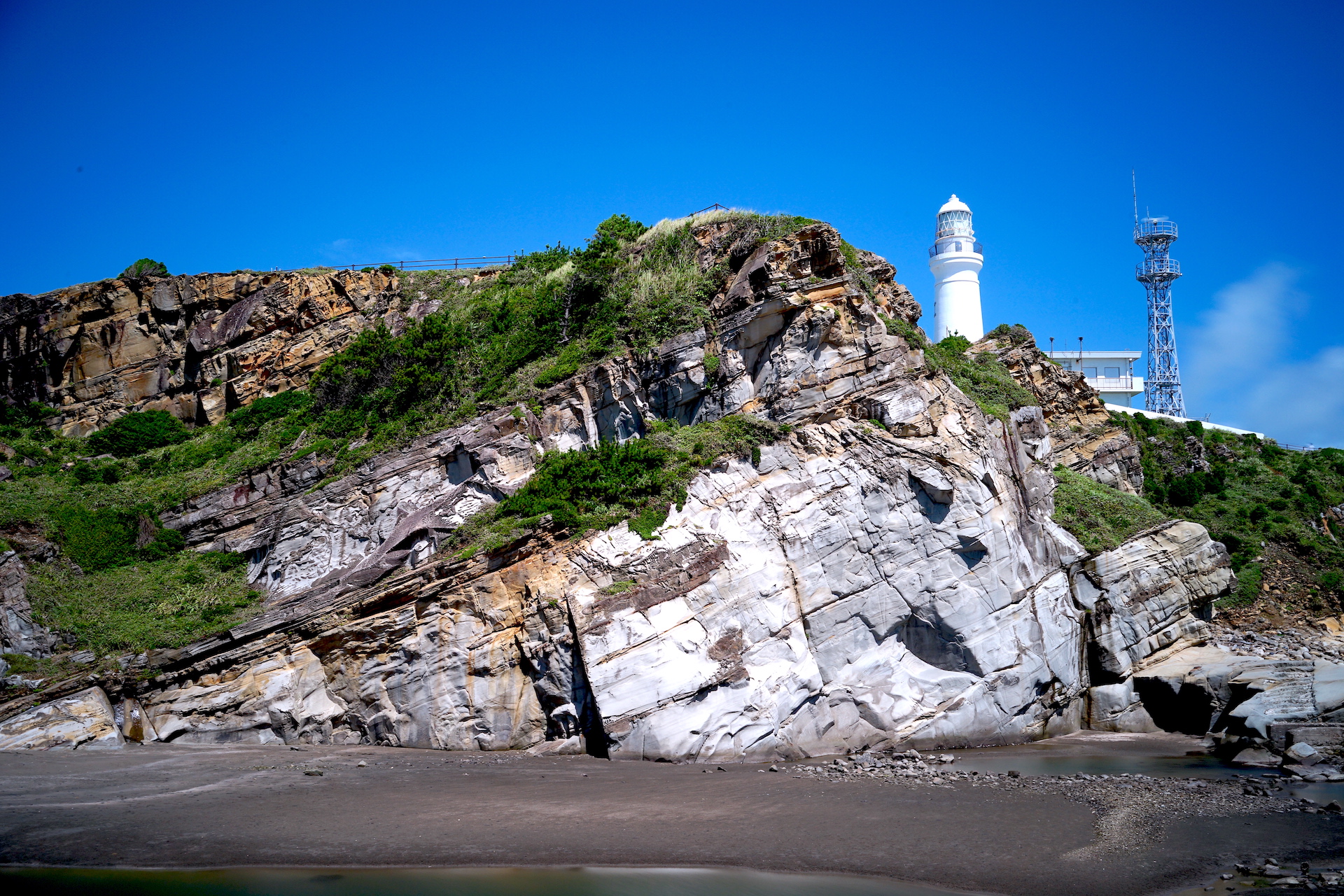 In the vicinity of Inubosaki Lighthouse in Choshi City, Chiba Prefecture, a 120-million-year-old stratum consisting mainly of sandstone can be found. These strata were deposited in the shallow sea during the Cretaceous period of geological time, and are called "Cretaceous shallow sea sediments".
The color of the sandstone is grayish-white with a slight bluish tinge, and the stratigraphy (layering) is clear. There were also some areas of thin lamination, like foliage.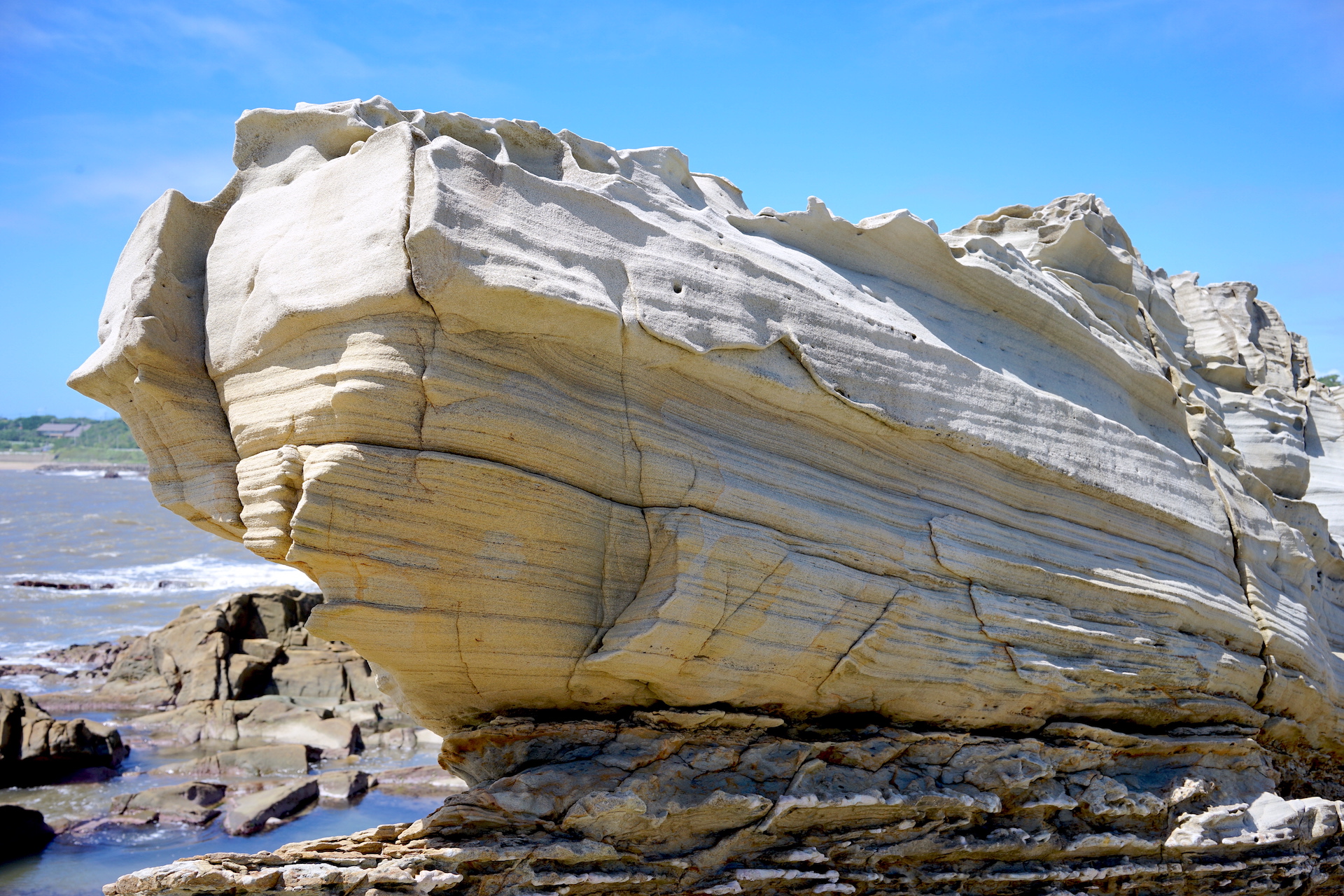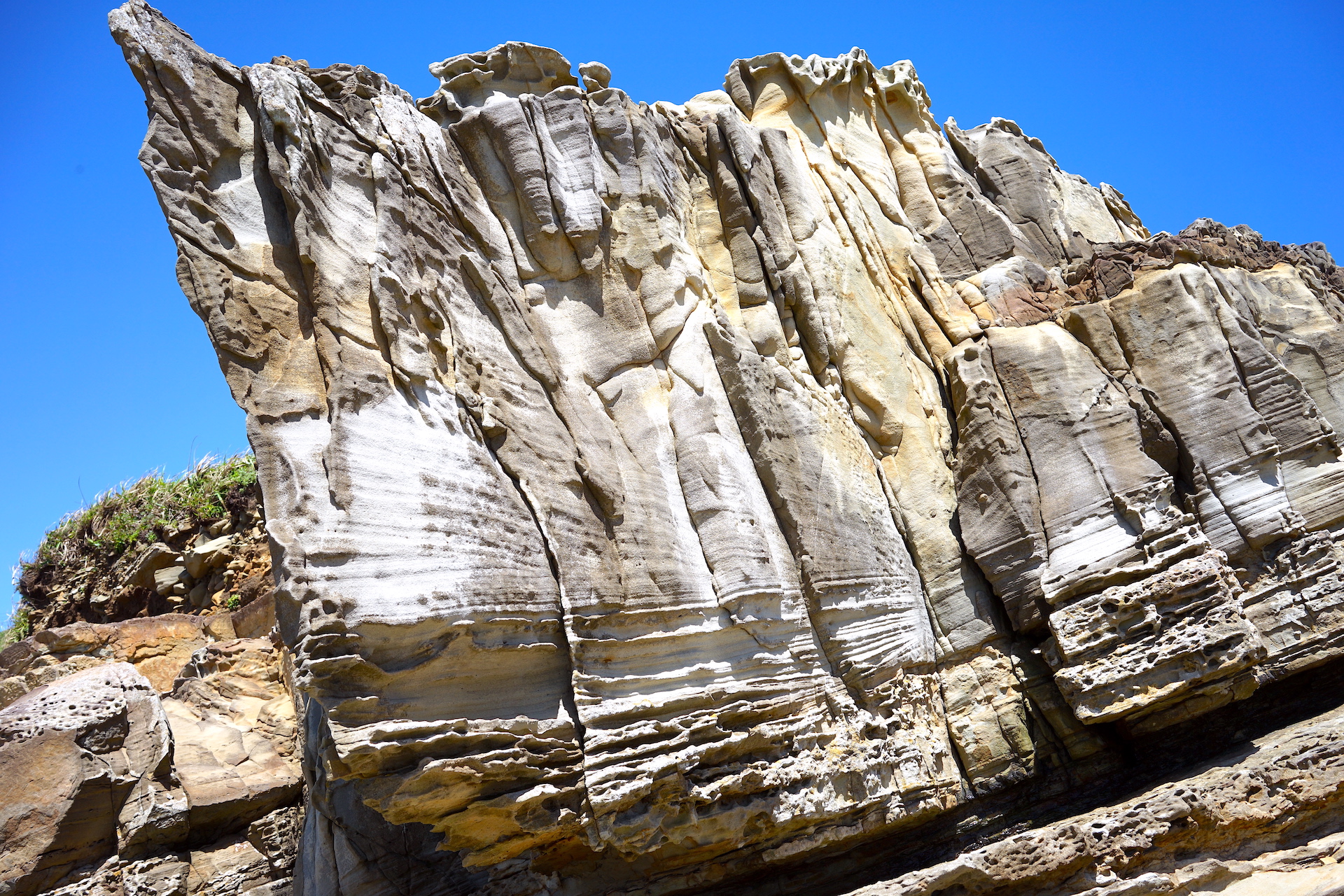 The geological structure called "tafoni," which has many holes in the shape of a beehive, can also be observed here and there. It is said that the salt in the seawater crystallized in the bedrock, causing micro-destruction in the area and gradually cutting away the rock (called salt weathering).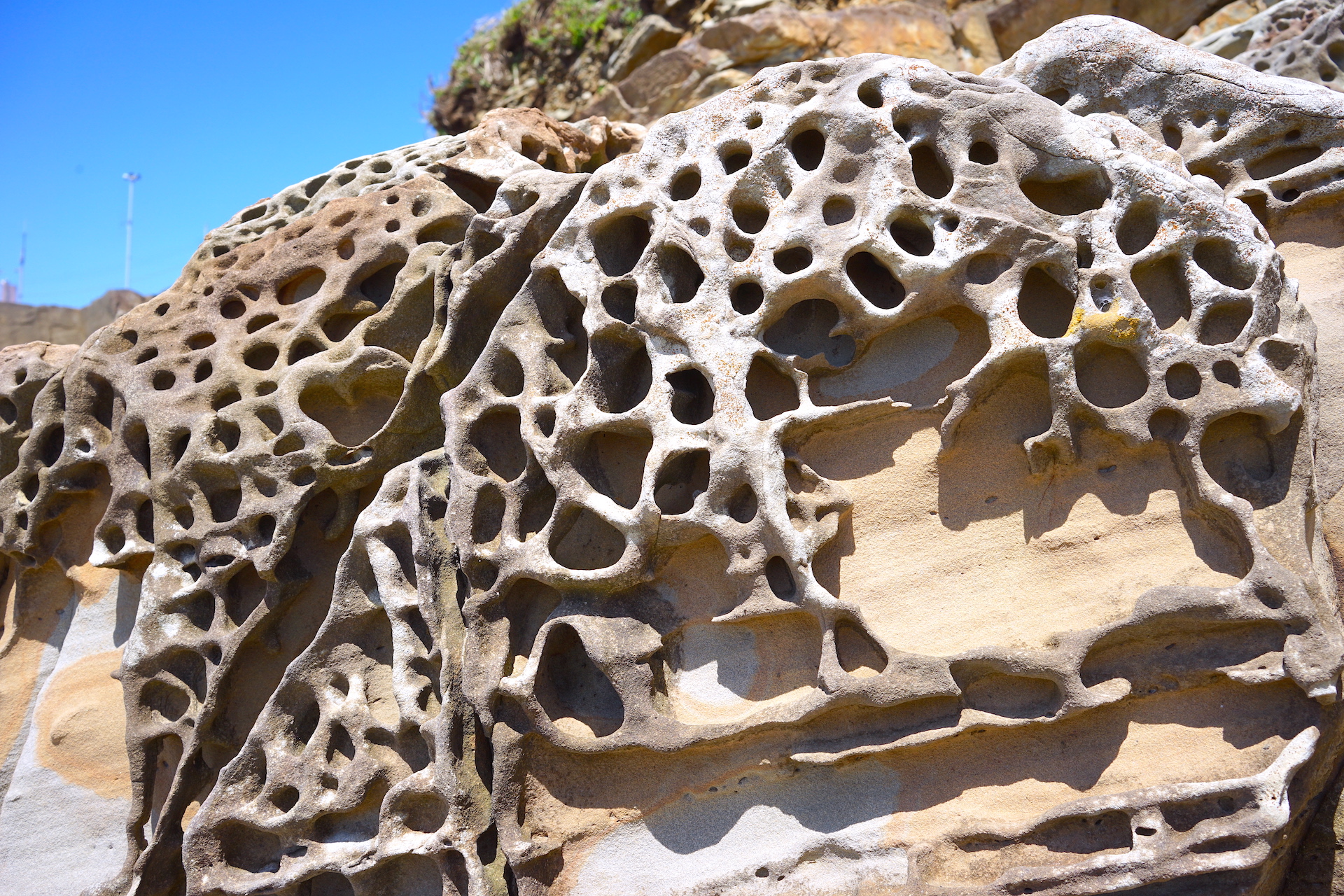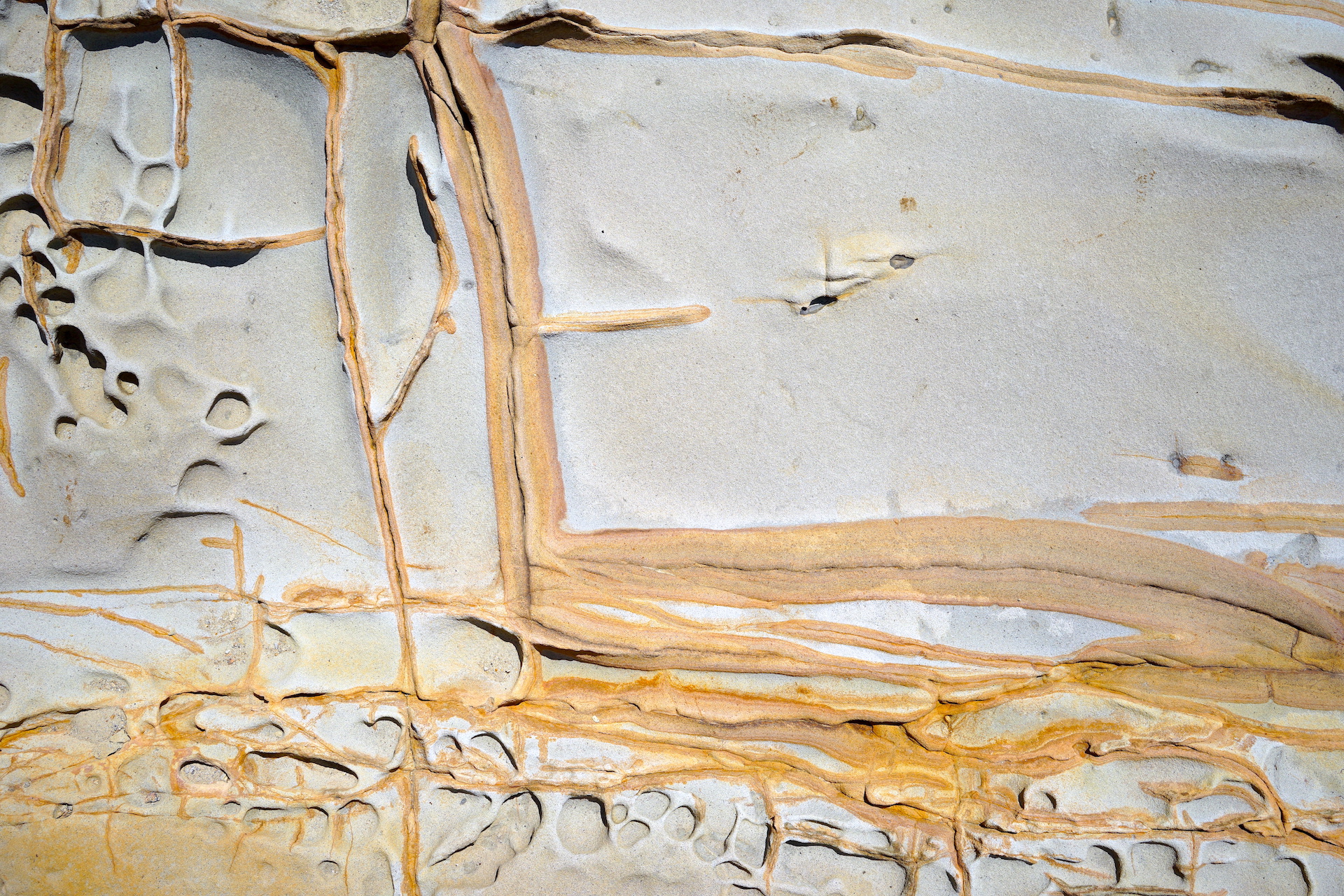 I also found a small piece of amber in the sandstone. It was oval in shape, about 5 mm in diameter, but unfortunately it broke when I crushed the stone to remove it. The sandstone that contained the amber was so brittle that it could be easily broken just by bumping the rocks against each other with my hands.
In addition, there were many black carbides mixed in the sandstone. They were generally 1-2 mm in diameter, but there were some areas where they were concentrated.
The Cretaceous shallow sea sediments of Inubosaki were designated as a national natural monument in 2002.
Translated with www.DeepL.com/Translator (free version)